One of the most challenging animations I've ever done is Arms and Sleepers' music video for their song "The Architekt". Most scenes, characters and props where made up of layered raster images rather than vector files and this took a fair amount of time in both creating the elements – and later on – rendering the final video file. Finding the correct images to build up those collages was also very time consuming, but once we did find them it paid off.
For this post I'll deconstruct the design I used for the rocket at the end of the animation. I wanted the rocket to have kind of a cartoonish but realistic look. To achieve this I started by drawing out the shape in vector format and then added metallic textures to achieve the realistic look.
So this is basically how the first step looked: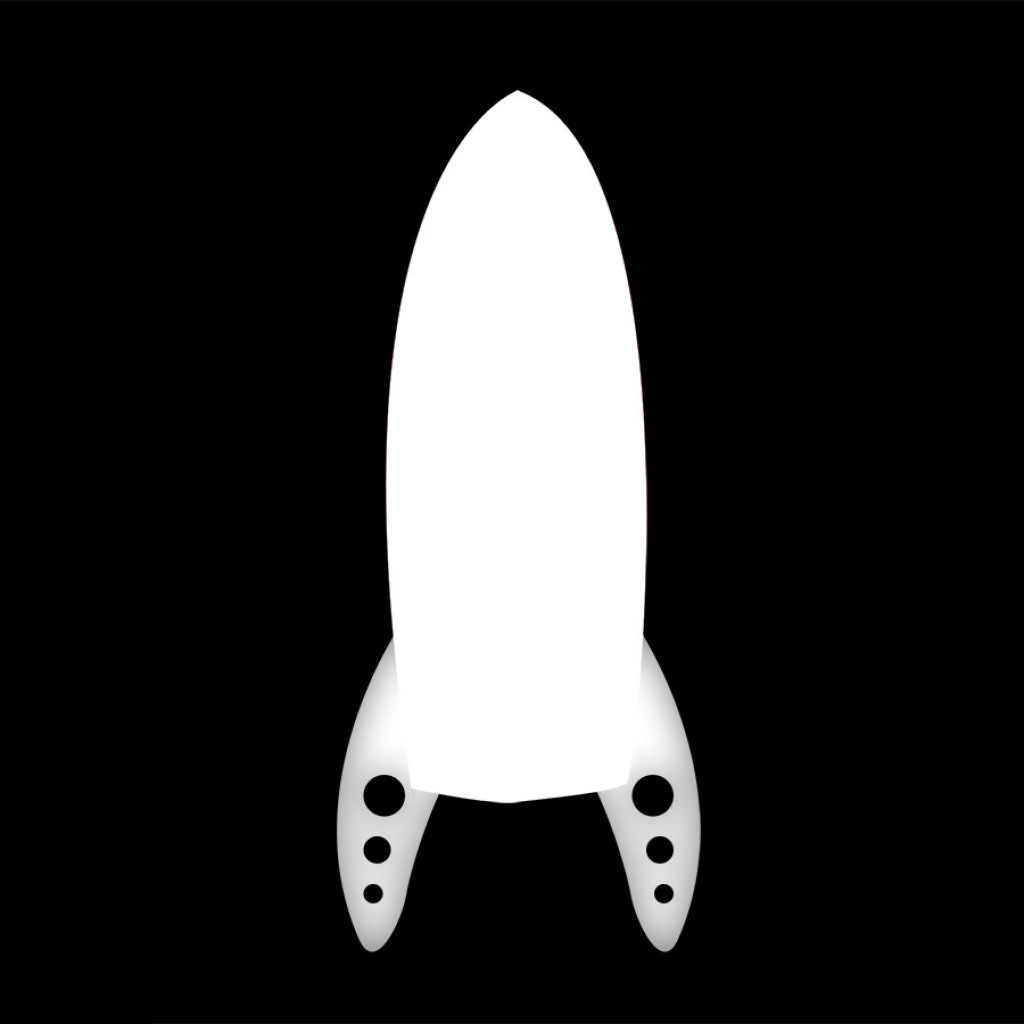 After the basic shape was designed I started trying out some colors: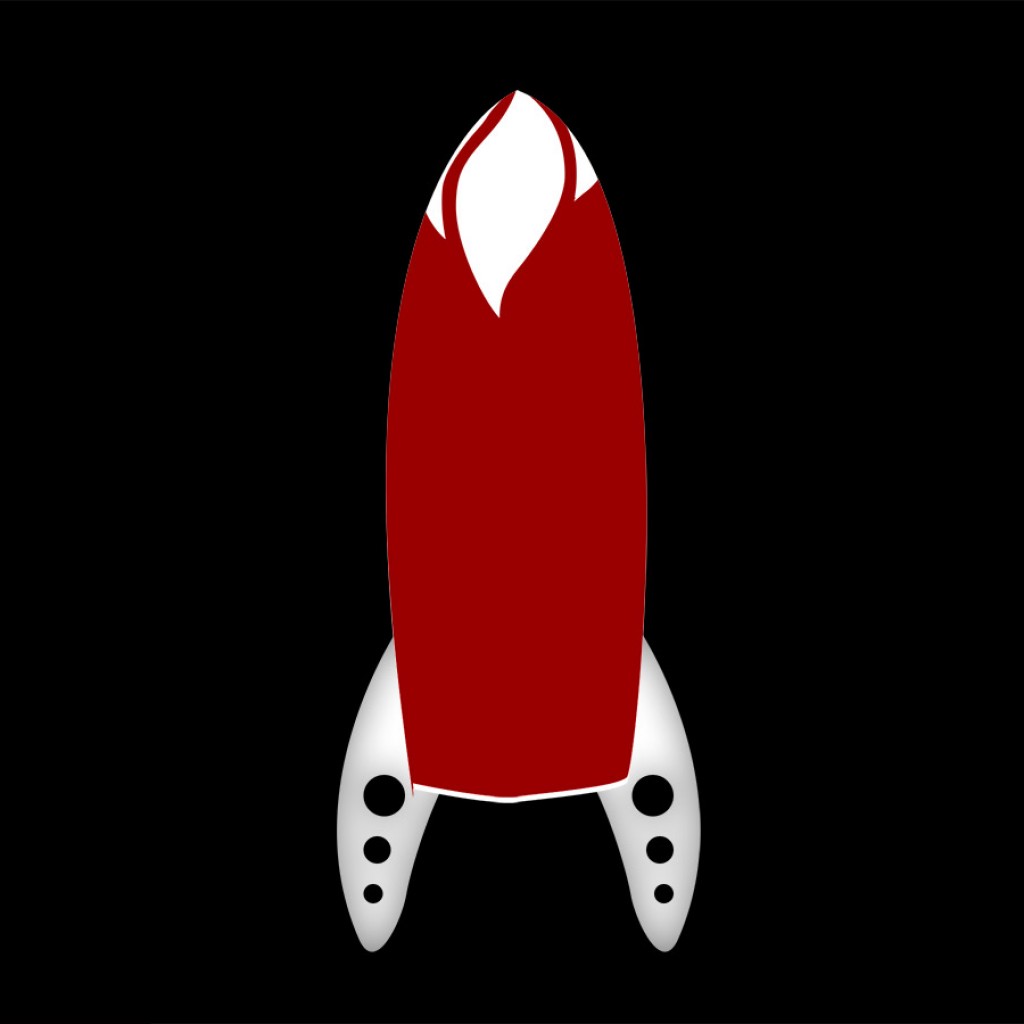 Once I had the shape an colors figured out I started looking for the metallic textures I would use to bring the design to life. The list of images I used included -but was not limited- to:
– A teapot
– A cooking pot
– A plastic satellite toy
– A WW1 soldier helmet
– A kettle
– A porthole
– A bucket
– A cocktail shaker
– A macro image from a factory
– Several abstract metal textures
– A pressure thermometer
Here are some samples of those pics: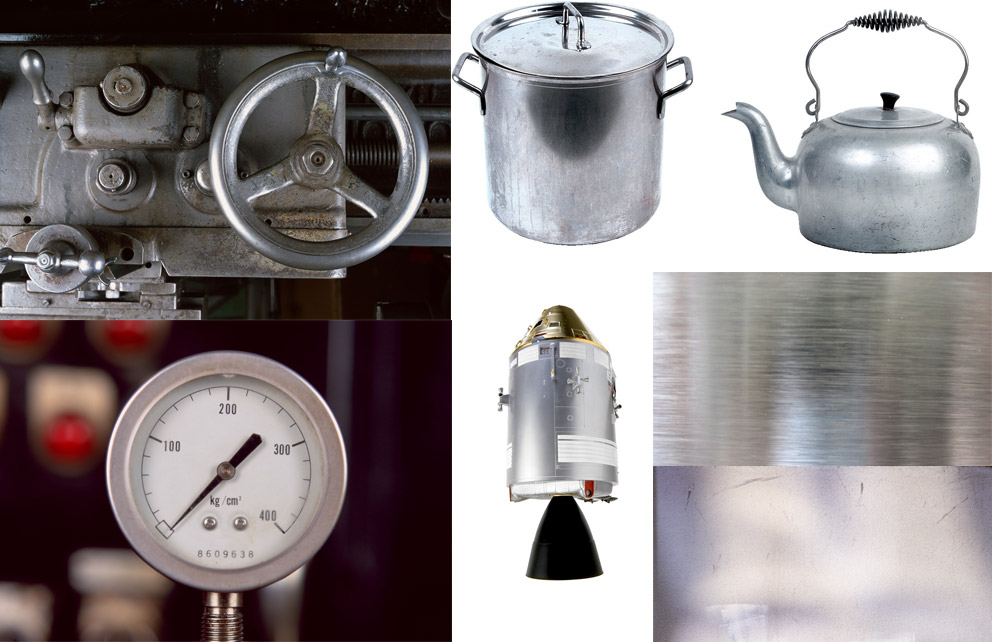 And this is how I organized them over the original shape to accomplish the different textures I was looking for: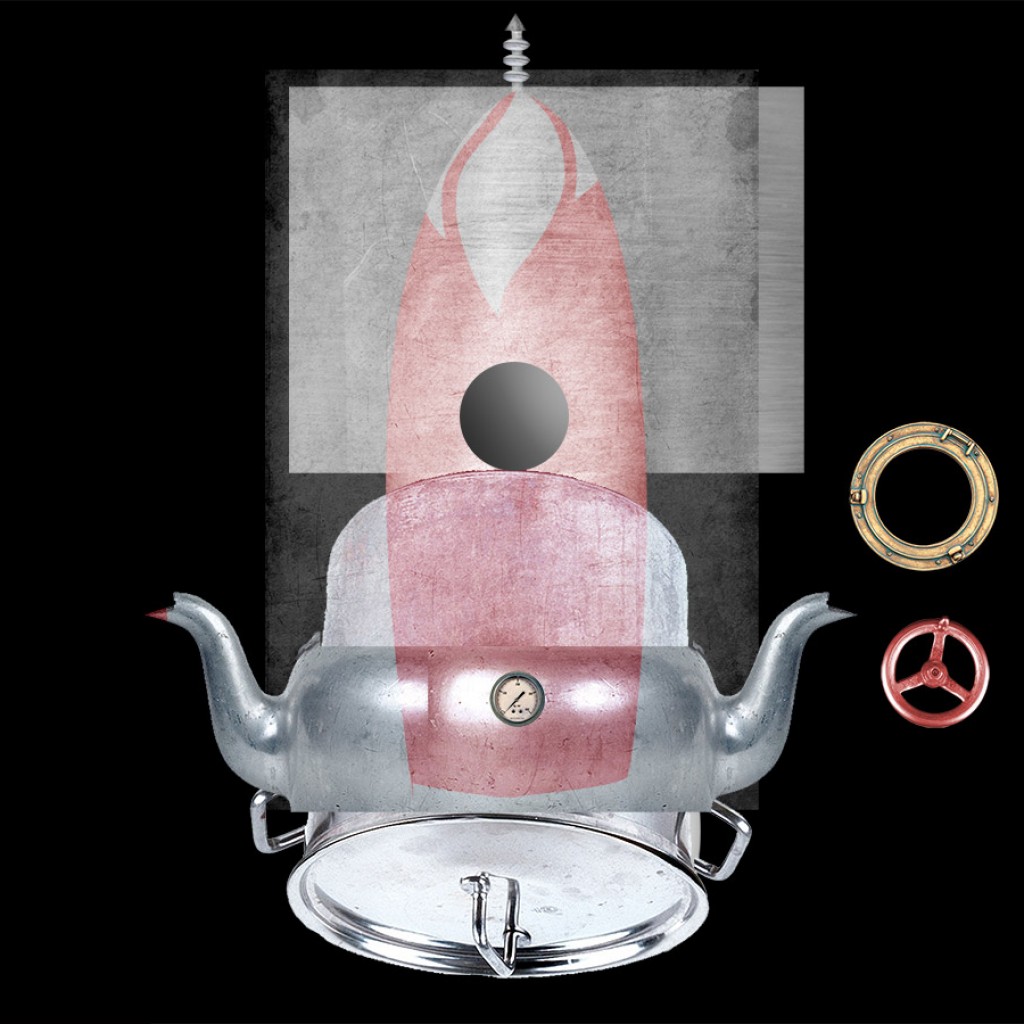 Once I had the images in the correct places I proceeded to blend the layers using different modes. I went a little bit further by cutting the pressure thermometer into different layers so it could go up and down when the fire (that was later added on postproduction) came out of the rockets.
This is how the rocket finally looked once the design was finished: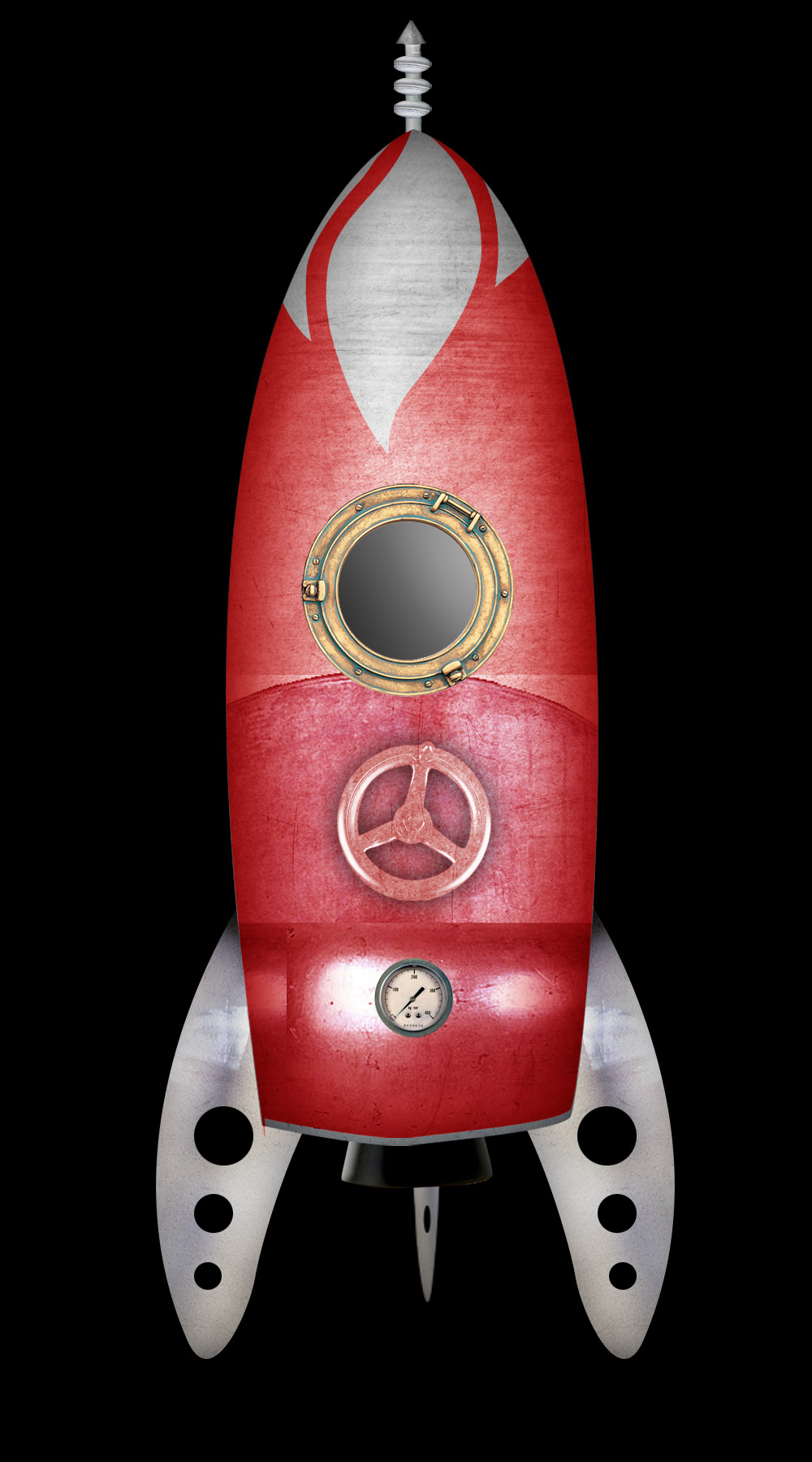 Once I got the layered design into the animation software I color corrected the scene and added some extra layers to make our main character look as if she was inside of it. I also added -as mentioned before- some fire footage for the rockets and some smoke footage to act as dust on the Moon landing scene and the door hatch opening sequence (when the cabin releases the pressure).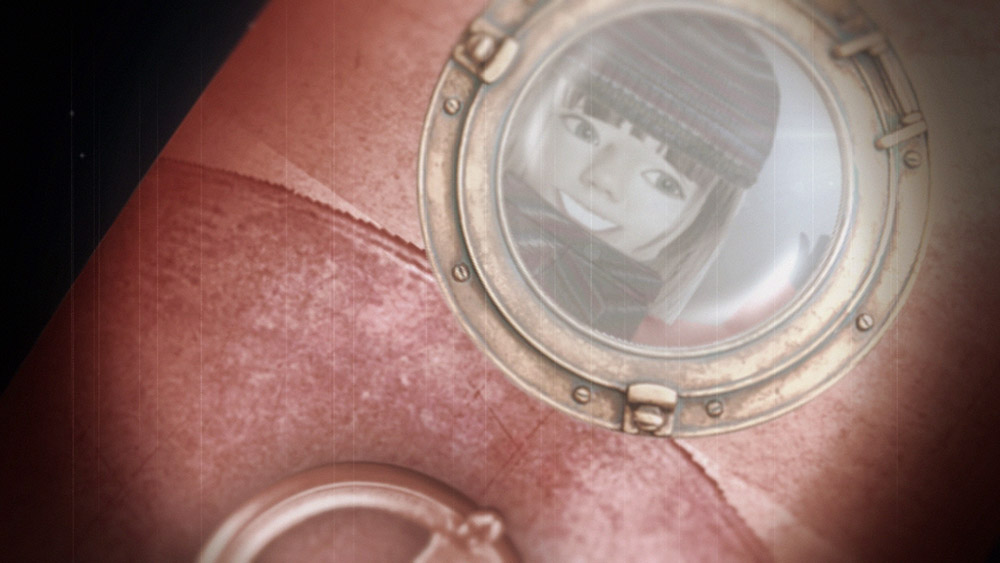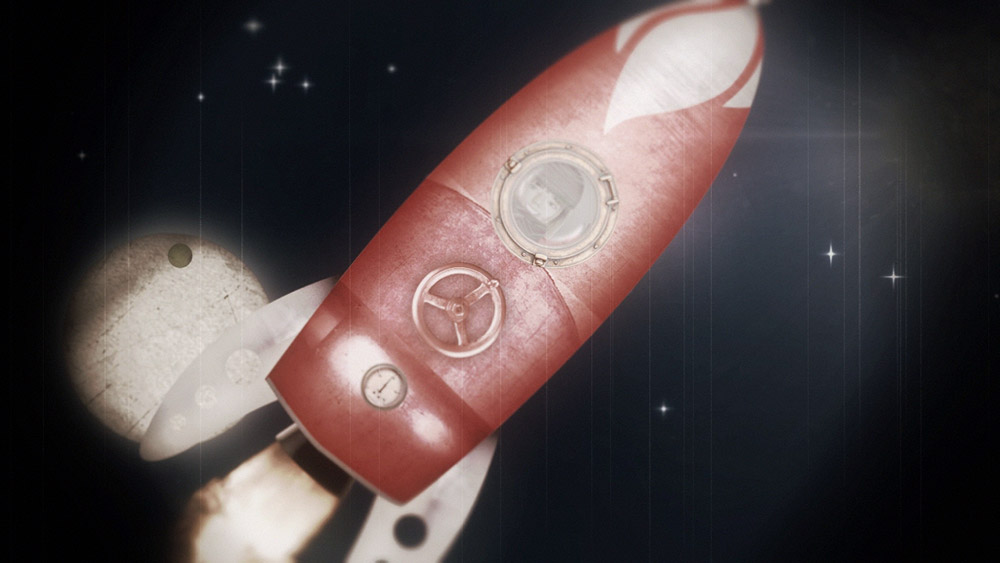 Ok guys, I hope you enjoyed this post as much as I did while creating the rocket. See you soon with a new post.